The Plaza Resort & Spa Guest Reviews
Read What They're Saying About "Daytona Beach's Grand Resort"
At The Plaza Resort & Spa, nothing is more important to us than the happiness of our guests. We promise to go above and beyond to ensure that your stay in Daytona Beach, Florida is a memorable one.
Don't just take our word for it, however – read reviews from recent visitors who have stayed and planned events with us. Their praise makes us proud of what we do – and we're excited to earn your raves, too.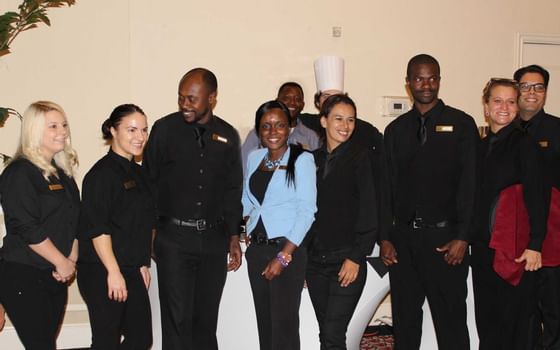 Amazing Staff
Lauren Pulieri (11/15/20) (Google)
The staff is amazing!! Everyone is very nice. Room service was quick and not terribly expensive for the area. The view was amazing and we pretty much had the beach to ourselves. It was very clean and smelled great! Hand sanitizer available. I can't wait to return.
Weekend Getaway
MacnRoxy (Tripadvisor)
Had an awesome weekend away at the hotel. Staff was beyond friendly and helpful. View from our room was amazing and beautiful. Steps to the white sandy beaches of Daytona. Within walking distance of shops. Nice peaceful relaxing experience.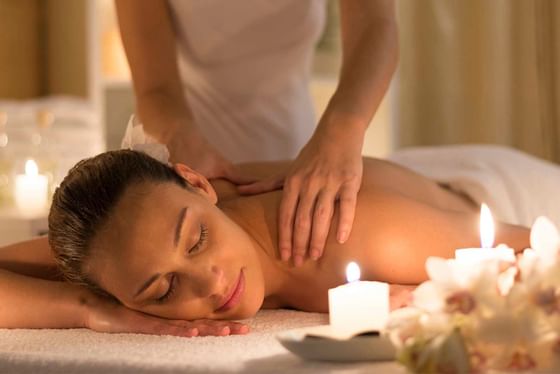 Thank You Ocean Waters Spa
Justin Falb (Google)
Fantastic, relaxing, friendly, clean, with updated facilities and tons of different packages. Enjoyed a couples massage, which included use of the steam room and indoor hot tub as well as use of the oceanfront pool and restaurant/bar. What a great birthday celebration. Thank you Ocean Waters Spa. Sincerely, Justin & Jess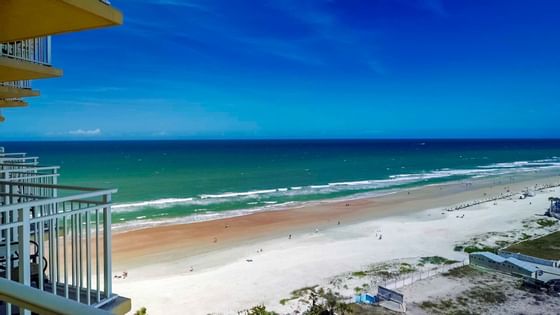 Nice Weekend Getaway
Michelle C (Tripadvisor)
My boyfriend and I stayed at the Plaza resort and spa for our 5 year anniversary and it was just what we needed. Everything was very nice and clean. We had a amazing view of the balcony and the pool service bar was awesome. The bartender Brett was amazing and made us feel welcome the entire weekend!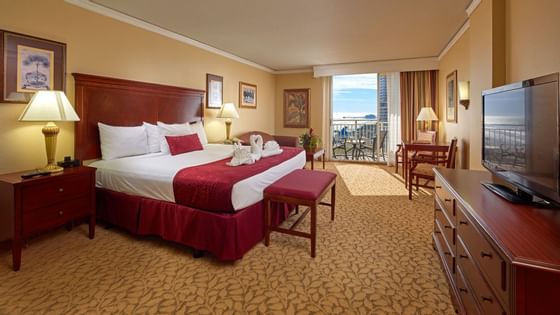 Enjoyed Our Visit!
Jason Ballard (Google)
SPACIOUS! Enjoyed our visit! Spacious rooms, polite staff & overall great presentation. Staff we encountered were polite & wore masks. Outdoor seating facing the ocean is great for relaxing. We had a 7th floor room facing the road and could hear the festivities on the road from Turkey Rod Run visitors. No big deal but light sleepers may opt for an ocean view room! Parking garage is easy to get to after checking in. We would stay here again!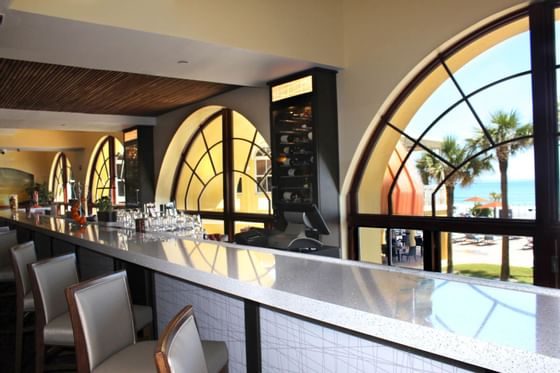 Stayed 8 Days During Bike Week
Wendy Payne (Google)
Stayed 8 days during Bike week. 1st time at this hotel. I will definitely be going back. Hotel was beautiful. View from the bar is incredible. The valet gentleman took great care of me. Always friendly and hustled to get my car for me. Front desk clerks were busy but never made you feel rush. I wish I could remember the one front desk clerks name. He was awesome. Funny. Happy.... rooms were very clean and brought clean towels quickly when we called. Bartender Brett was attentive even though it was packed plus he makes great specialty drinks. Thank you everyone for making my vacation enjoyable.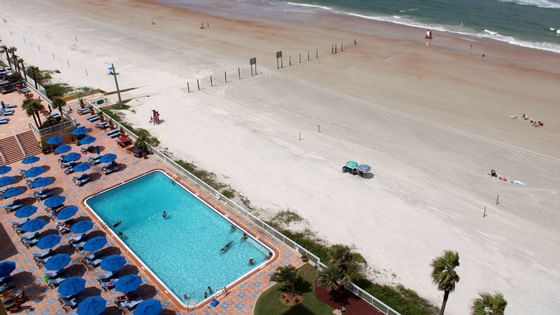 FANTASTIC Long Weekend
Melyssa P (Tripadvisor)
Honestly we were nervous about traveling right now with Covid but it was the best vacation we've had in a very long time! The resort AND the spa were absolutely immaculate so we weren't worried about cleanliness and safety once we arrived and saw all the steps the staff was taking to keep the guests safe. We had a minor problem with our tv but we weren't really watching it so we just let it go. Our room, King, oceanfront, jacuzzi was EXTRAORDINARY and really couldn't have been any better. We started chatting with a server at the pool named Brett and he was delightful which made our day! The front desk staff was extremely kind and never uttered the phrase "I don't know" but instead "I'll find out for you" which made a difference and there was a young "bellhop" (I think that's the right word) that was friendly and made us feel very welcome! We are planning on coming back in a few months and then possibly ever few months after that, I believe it will be our new family tradition!!! The world is crazy right now but this stay was the recharge we desperately needed and The Plaza Resort and Spa lived up to our expectations in every way. Thank you to the staff!!!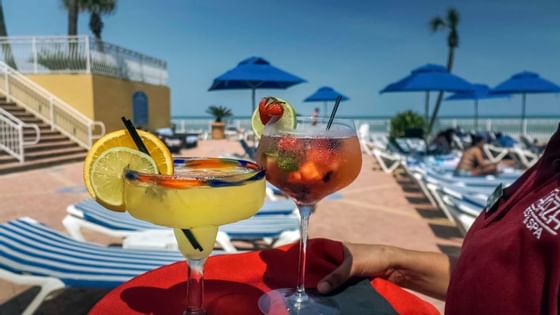 Amazing, Beautiful, So Much History - Excellent Stay
Bella Girl (Tripadvisor)
I live in Daytona Beach Shores, moved here 2 years ago from Illinois but I wanted an ocean front couple day break away from Covid life and to REALLY be able to relax from the stress it has brought to our life's. Perfect choice! Lovely & staff so accommodating. Pool, resturant choices, rental bikes, beach out your door, you don't have to leave this amazing place. My view - awesome! Best thing for me was the beautiful Oceans Water spa in the lower level, a full service spa for guests, tourists and Locals like me -I had an amazing 50 minute massage by David, he has great qualifications and so professional and really listened to my needs- best ever- my shoulder and hips -he has magic hands and moved muscles I forgot I had! Then I had the basic mani/pedi by Adam. I love the color he helped me pick out for my skin color and needs - professional looking but fresh and versatile-Wow!! Oh, I started with about a hour de-stress time in the steam room and jacuzzi offered to me when I called by the wonderful Spa Manager , Michelle- perfect! Slept like a rock for the first time in months last night. Thanks to the whole staff! It is so nice to have a place like this in Daytona Beach that is very affordable. I left feeling so much better and will be back -(especially, at these Volusia County resident's discounts!!) Will be passing this secret escape on to visiting friends and neighbors. See ya at the SPA!! Happy Traveler! They are very Covid equipped so you will feel very safe! BTW- did I tell you I❤️'ed the SPA! Ha!
Perfect Getaway!
Holly B (Tripadvisor)
My hubby and I decided on a Sunday - Wednesday trip to see something other than our own four walls. Great room and sitting out on the balcony looking at the ocean allowed us to think we were on a cruise ship :-)
Very comfortable bed and room was clean. Although there was no daily room servicing, staff were always checking in with us regarding towels, etc.
We really enjoyed eating at 1888 Restaurant! Donald and Kim were our servers in the evening and were great! A special shout out to Mike the bartender for his good natured humor and wine recommendations!
A HUGE pool to use - there were also some games (ie. Cornhole) for us to amuse ourselves with. Perfect location to walk and walk and walk the beach.
Looking forward to going back!